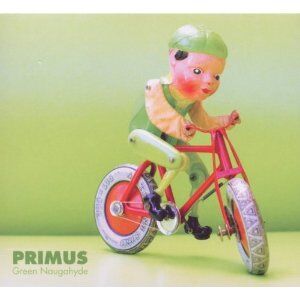 The return of drummer Jay Lane to the fold makes this naturally feel like something of a 'vintage' Primus album, an outcome that several critics have inexplicably decried.
Sure, those averse to Les Claypool's wonderfully weird, creepy voice (Moron TV feels like the auditory version of a Cronenberg movie) or the house of horrors vibe that permeates through tracks like Eternal Consumption Engine won't care for Green Naugahyde.
But if that's the case, why are you listening to a Primus album in the first place? Set the LP aside for those of us that embrace this time-tested, quirky rock freak show.