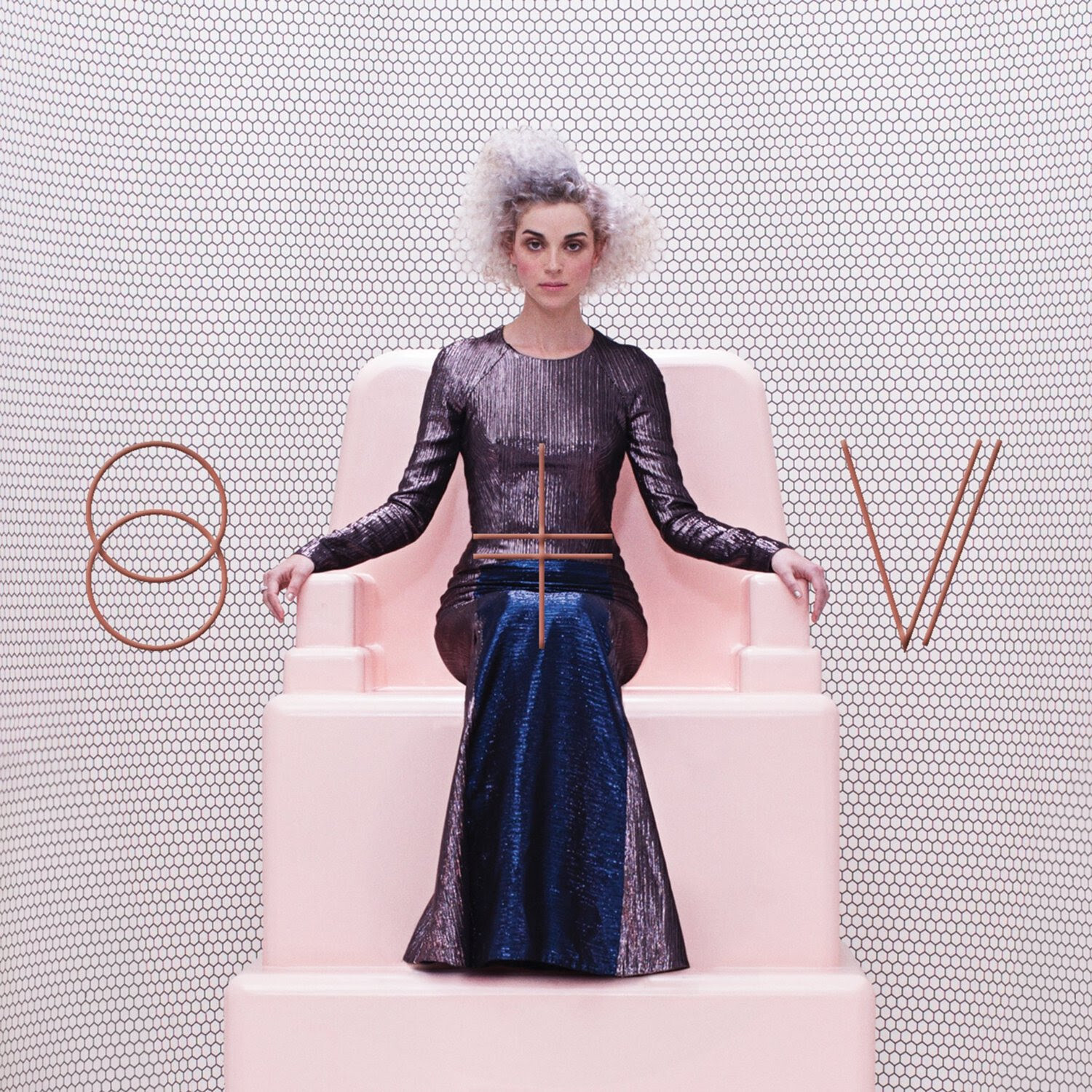 On a roll from two previous albums that already garnered rave reviews (2011's Strange Mercy and her 2012 collaboration with David Byrne, Love This Giant) Annie Clark, aka St. Vincent, now returns with what is undoubtedly her best effort yet. This is confident, ambitious work, drawing the listener in with a distinct blend of what one could almost describe as 'prog pop.'
Clark's considerable guitar skills play a prominent role throughout, but she has brought together a broad variety of instruments with a dash of electronica to craft her at times quite complex arrangements. But despite her experimental nature, from the opening track, 'Rattlesnake' to the sublime closer 'Severed Crossed Fingers', this is wholly accessible, listenable work.
Other highlights include the evocative 'I Prefer Your Love' and the self-titled album's first single, 'Birth In Reverse', a gem of a tune that greets us with 'Oh, what an ordinary day, take out the garbage, masturbate.' Pop rarely has this much authentic edge to it.