"Being in a band is a lot like being in a relationship – only you're dealing with multiple people, not just two. The six years I spent with my band were incredibly rewarding, but also challenging."

Evan Kanarakis
Jenna Paone is a Boston, Massachusetts-based songwriter, pianist and vocalist who recently embarked on a solo career after performing in a band for six years. The fifteen-track effort, "Hammers & Strings", debuted in October of 2014, merging pop, soul, blues and folk rock influences for what Paone refers to as her own unique "vintage pop" brand of music.
GasCan's Evan Kanarakis spoke with her about branching out, the Boston scene, and a recent performance at the 2015 She Rocks Festival in Los Angeles.
---
GASCAN: After performing in another Boston-area band for a few years, this is your first album branching out on your own. What was it that made you want to go solo?
JENNA: Being in a band is a lot like being in a relationship – only you're dealing with multiple people, not just two. The six years I spent with my band were incredibly rewarding, but also challenging…
GASCAN: How so?
JENNA: It's difficult to merge several unique (and sometimes competing) artist visions, work styles, and personalities. I have to admit that I'm a bit of a control freak when it comes to my music, and while we were able to make some incredible art together, I felt like the time had come to really focus on the sound that felt the most like me, but which didn't necessarily match up to what was right for the band.
GASCAN: Compared to sharing songwriting duties in your previous band, tell us about the songwriting process for this album- was it liberating to now be writing solo?
JENNA: It's funny, because even though this album was a solo venture, it felt incredibly collaborative. Yes, the songs – the music, lyrics, and melodies – are all mine, but I still worked very closely with the other musicians involved, particularly my guitarist and right-hand man, Samm Bahman, as well as my producer, Kevin Connelly, to get them just right. There was a small but mighty group of people that worked together to develop arrangements, sound, production, and more, so I didn't feel alone at all.
GASCAN: So you didn't really miss having others to bounce around ideas with?
JENNA: In terms of the actual writing of the material, I've always been a bit of a lone wolf. I do enjoy working with others to develop an idea for a song, but then I like to take it away, sit with it, and work it out. This particular album, however, was relatively easy to write in the sense that it felt like something I couldn't not write. The idea came to me, almost fully formed, one day, after I had already been working on material for what was going to be a "simple solo demo" project. I was playing around with a few chord progressions, and before I knew it I had written the title track for the album, "Hammers & Strings."
GASCAN: It just clicked…
JENNA: It immediately struck me as being a part of something larger, and then the idea for a concept album about multiple stages of a failed relationship rushed into my head. Before the end of the day I had mapped out a plot line, songwriting road map, and even descriptions for tunes… for example, I knew I wanted a 'catchy, mid-temp, retro-pop song' for Track #2, which turned into my single, "Prove It." It was really an incredibly exciting writing experience, and I'm grateful that the muses seemed to be on my side during the duration.
GASCAN: You've described your music as 'vintage pop'– can you elaborate a little on what that means for you? After performing for so many years, how did you settle upon this particular sound?
I've spent a lot of years playing music that I've liked, but not loved, and the sound came together when I realized that I should write the kind of music that I would enjoy listening to, even if it's not necessarily trendy.
JENNA: "Vintage Pop" is sort of a melting pot of genres– a little bit of soul, pop, Motown, blues, and classic rock'n'roll all rolled into one, and I'm heavily influenced by a hodgepodge of artists from icons like Sam Cooke, Etta James, and the Beatles to more contemporary songwriters.
To me, "Vintage Pop" is music that's grounded in very basic songwriting principles: catchy melodies, interesting riffs and instrumentation, and truly thoughtful and engaging lyrics. It's simple, but not simplistic: it doesn't insult the intelligence of the listener. And it brings a little bit of retro glamour into the modern musical landscape – it's the kind of music you'd picture listening to while sitting in a swanky lounge, sipping a cocktail, all dressed up for a night on the town – big hair and all.
GASCAN: How did you go about recruiting musicians for recording the album?
JENNA: Both Samm Bahman -my guitarist- and Jon Francis -who played drums on the album- were members of my previous band, and we had a great time working on this project. Through Samm, I also started working with Alex Brander, who performed percussion for the album and performs with Samm and I during our live shows. The rest of the -very long- list of musicians that performed on the album was assembled in various ways – through our personal and professional relationships (like Brian Paulding, who arranged horn parts and played trombone while also recruiting a saxophonist), to chance meetings. We had a lot of instrumentation on this album, including full horn and string sections. I can't believe we were actually able to put such a large and extremely prolific group of musicians together.
GASCAN: And what of assembling a backing band for your live performances?
JENNA: When it comes to the live shows, every one is different. We do play a lot of shows as a trio–usually myself, Samm, and Alex–but sometimes I'll play solo or we'll play with an even larger band (as we did for our album release party at the Lizard Lounge in Cambridge this past November).
GASCAN: You co-produced the album with Kevin Connelly at Waterville Sound and Recording in Grafton, Massachusetts– what did he bring to the process…?
JENNA: Kevin was an absolutely invaluable and integral part of this process – he and I worked very closely on every aspect of the production, sound quality, and song arrangements. He's a very special type of producer.
GASCAN: In what sense?
JENNA: For starters, he's old school, meaning he understands sound recording both within and beyond the spectrum of the digital era. We did all of the drums and piano, and several of the other components on tape, a medium that not too many people can really execute well, but Kevin can. He also plays every instrument on the planet, sings, and has an utter mastery of everything related to music theory and sound engineering. His ear is perfect – something I learned during the early stages of the vocal recording process. I'd do a vocal take, thinking it was good, and he'd just say, "That's not the one." I'd listen back, and sure enough, he was always right. And we didn't always agree when it came to certain details – far from it – but by the end of the process, we had built such a strong level of trust that we were completely in sync when it came to our taste preferences, and we were able to create a product that we're both very proud of.
GASCAN: Where did you have the album mastered?
JENNA: One of the most special components of the album is the mastering work that was done by Toby Mountain of Northeastern Digital. Toby is an unequivocal powerhouse: he's worked with everyone from David Bowie and Ringo Starr, to Bob Marley and Alison Krauss, and has rightfully earned multiple GRAMMY nominations. And it shows. Our experience in his studio was unreal – we dug deep into every detail of the sound quality -down to the number of seconds of silence in between each track- and worked at it until it was as close to perfect as it could be. I honestly can't gush enough about Kevin and Toby… they are both absolutely incredible and made this album sound exactly the way it did in my head when I first came up with the idea.
GASCAN: It must be hard when it's your first solo effort to know exactly when an album is 'done'. Was there a strong temptation in the studio to over-tinker?
JENNA: Oh yes, especially for a Type-A perfectionist like me! We did spend a lot of time working on the details, but I think it was all time well spent. And Kevin was very helpful in this area as well… his philosophy is "don't mess with a good thing." Mine is more along the lines "it's not a good thing unless you overanalyze it," but in the end, I think our styles complemented each other nicely, and we were able to trust our instincts.
GASCAN: There are countless musicians in the Boston area competing for a chance to perform at the city's assorted venues– what's it like for an independent artist vying to gain exposure for their debut album?
JENNA: I won't lie: it's a challenge. I don't really think of myself as "just" an artist: I'm also my own manager, booking agent, publicist –although I did work with the fabulous Pati DeVries of Devious Planet PR on the release of this album– social media guru, and more. There are lots of incredible musicians out there, and limited numbers of venues and publicity outlets.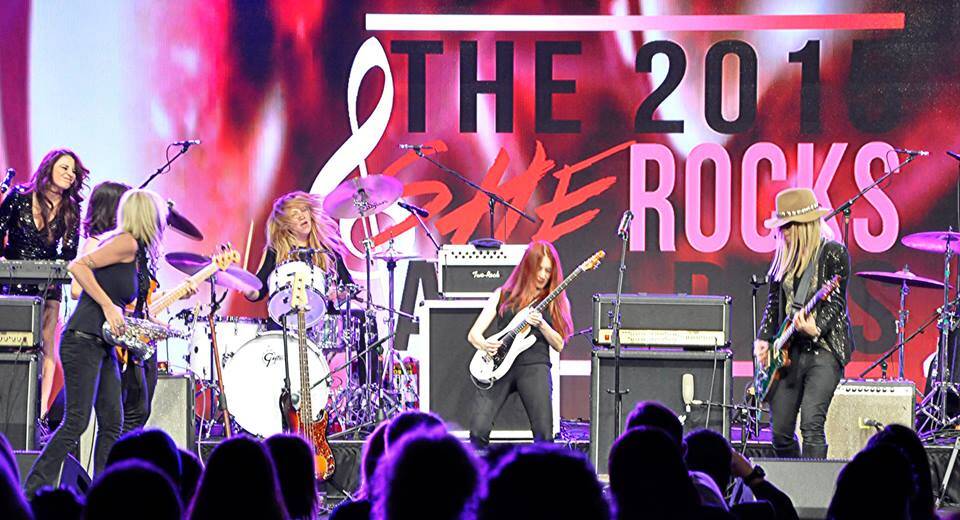 I think one key to getting your music out there is to work together with other like-minded musicians while owning your individual identity
GASCAN: Like sharing the lineup at venues?
JENNA: I go out of my way to collaborate and share shows with other artists, especially female artists, because I believe there is strength in numbers. If your product is good, and you're supportive of your own community, that community will support you right back. You also have to be prepared to work hard, constantly; it can be a grueling lifestyle, but you pay your dues and earn your stripes by being professional and present. And you have to be creative, to look for gig and exposure opportunities in unexpected places, embrace new technology, and try to cultivate a little bit of luck along the way.
GASCAN: Tell us a little about your concert tour promoting the new album. Any notable tales from the road?
JENNA: It's been a lot of fun traveling around New England and the East Coast, and we're hoping to do more frequent and expansive touring this spring. We're not crazy partiers on the road, but we do have a good time. I think one of my favorite shows was at Radio Bean in Burlington, Vermont, in late November of last year. It wasn't anything in particular that made it so great–just the sum of the parts–it was snowing up there, and the whole town was decorated for Christmas and feeling festive. We played well and had a super supportive audience, then actually had a chance to relax over dinner and mulled wine and enjoy each other's company, which, because of our crazy schedule and constant work, we hadn't been able to do for a while.
And of course, we had an absolutely incredible time at our hometown album release show at the Lizard Lounge in Cambridge. It's a perfect venue for the music – an underground speakeasy with a really intimate vibe. It was the first time we performed the album in its entirety, in order, which -because it's a story album,- is how it's really intended to be played. And we were lucky to be joined by two incredible female songwriters/musicians, Hannah Holbrook of SHEL and Eva Walsh of Kingsley Flood, each of whom played their own sets and then sat in on ours–Hannah on vocal harmonies, Eva on her violin–which was so beautiful it almost made me cry.
GASCAN: You performed in New York on this most recent tour [at the Rockwood Music Hall]. Many musicians talk about "taking the leap" from other cities to performing in New York. Did you feel any sort of added pressure or expectation from New York audiences as opposed to elsewhere?
JENNA: I love performing in New York, and at Rockwood in particular. It's the type of venue that attracts people who genuinely care for and are interested in original music, which is rare. I suppose every artist feels a bit of added pressure to really step up their game in the city, but I actually think New York audiences are especially supportive of new artists. Maybe it's the vibrancy of the city, and the complexity of the crowd – regardless, it makes for a truly special show environment. I can't wait to go back there and do another show!
[Ed: Jenna will be performing again at Rockwood at 7pm on Thursday, February 19th 2015]

GASCAN: This January you performed at the 2015 She Rocks Awards at the National Association of Music Merchants (NAMM) Show in Los Angeles. Tell us a little about the awards and what they represent.
JENNA: I am so incredibly honored to have played at NAMM which celebrates the achievements and contributions of women within the music industry. The show is the brainchild of Laura Whitmore, founder of the Women's International Music Network and Mad Sun Marketing, the editor of Guitar World's AcousticNation.com, a fantastic songwriter in her own right, and a zillion other amazing things (she really deserves her own award!). She had a vision to connect, empower, and celebrate women in an industry that is predominantly dominated by men, and created a powerhouse organization that does exactly that. I'm over the moon to be a part of this show and community.
GASCAN: Who are some of the other artists that also appeared on the bill?
JENNA: It was such a dream team lineup that I almost had to pinch myself! I performed alongside The Bangles, Colbie Caillat, Orianthi (who also co-hosted), Richie Sambora (Bon Jovi), Mindi Abair, SHEL, and Zepparella's Gretchen Menn, Angeline Saris, and Clementine.
As well as being a spectacular night of music, it also honored an incredibly accomplished list of women in the industry, including Craigie Zildgian, Amani Duncan, Gayle Beacock, Paula Salvatore, Debbie Cavalier, and more…
[Ed: you can see the full list here]
Jenna Paone will be performing at the Rockwood Music Hall in New York City on February 19, 2015.
For all the latest news and updates and to sign up for her mailing list, visit Jenna online at her website.
You can also like Jenna Paone on Facebook and follow @JennaPaone on Twitter and Instagram for all the latest news and updates.
Photo credits
Cover photo: Mike Dravis Photography
Concert images: Mark Manion