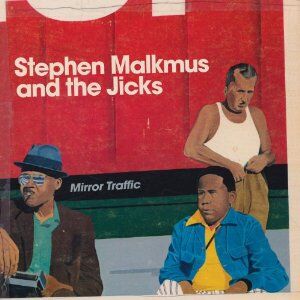 If looking for a Pavement rehash then you're unlikely to find it on the Beck-produced Minor Traffic, but there's plenty of familiar Malkmus alchemy and eccentricity at work here nonetheless.
Moments of chaos and noise blur still gel together enough that you're left marvelling in wonder at the sheer wizardry that has gone into making it all so effectively entertaining (Brain Gallop is a bluesy highlight that feels like it should be dismissed as overlong and self-indulgent – if it wasn't just so much damn fun to listen to).
This is incredibly varied, masterful stuff.